President & CEO
Dr. Cedric J. Sims is President and CEO of Evermay Consulting Group. Driven by strong dedication to public service, Dr. Sims has over 25 years of experience in acquisition, cyber security, and systems engineering applied to homeland security missions. He has served in key leadership and operational roles at federal and state agencies. In his last federal appointment, Dr. Sims established the Department of Homeland Security's (DHS) Office of Program Accountability and Risk Management. As a lead executive in the Management Directorate, his efforts promoted better accountability of the $18 billion portfolio of DHS acquisition investments and matured the acquisition risk management process. Before joining DHS Headquarters, Dr. Sims served at the U.S. Secret Service. He continues his dedication to these critical missions through strong
advocacy of public and private partnership.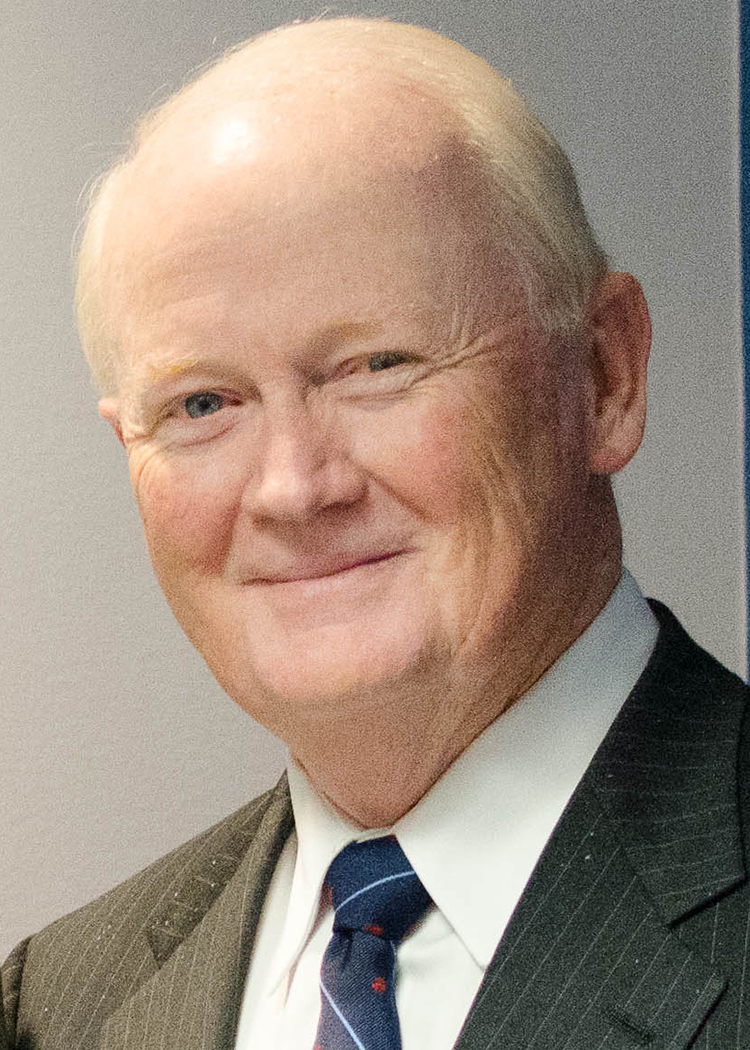 Founder
Greg Rothwell is the Founder of Evermay Consulting Group. Mr. Rothwell has a 34-year career in the federal acquisition community. He served in ten different agencies, including most recently the Departments of Homeland Security (DHS), Treasury and Interior. He was responsible for standing up and growing some of the Government's largest procurement programs. He brings a deep knowledge of government procurement processes and procedures and a keen understanding of how the government prefers to work with the private sector. Mr. Rothwell formerly served as the first Chief Procurement Officer (CPO) of the Department of Homeland Security from 2003 until 2006, and was responsible for the DHS nationwide acquisition program overseeing over 900 procurement professionals in eight procurement offices that obligated over $15 billion annually.
Executive Vice President
Sal Fazzolari is Executive Vice President for Strategy & Growth at Evermay Consulting Group. Mr. Fazzolari is a senior industry executive with vast experience and outstanding achievements in program management, business development and technical management. In his over 30 years of leadership experience in information technology delivery, he has a proven record in successfully managing large, complex government projects with contract values in excess of $1 billion. In addition, he has guided over $2 billion in new business acquisitions, and is recognized as an agent for change with his various corporate roles. Mr. Fazzolari is a proven leader that has built and cultivated key relationships throughout public and private sector agencies. He is known for leading organizations through culture change, driving results through business planning and superior delivery performance, and building partnerships internally and externally to achieve organizational goals and objectives.
Senior Vice President - Acquisition Strategy
Mickey Jones is Senior Vice President for Acquisition Strategy at Evermay Consulting Group. During his 31-year tenure as a federal employee, Mr. Jones had leadership roles in acquisitions at the departments of Interior, Treasury and Homeland Security. Mr. Jones' last position with the Federal government was with DHS as the Director of the Office of Procurement Operations. He was the architect for this large acquisition office which supports the Secretary's Office and several components including the Undersecretary for Management and Assistant Secretary for S&T and Assistant Secretary for NPPD. Mr. Jones was active in the planning for the EAGLE I and FirstSource contracts.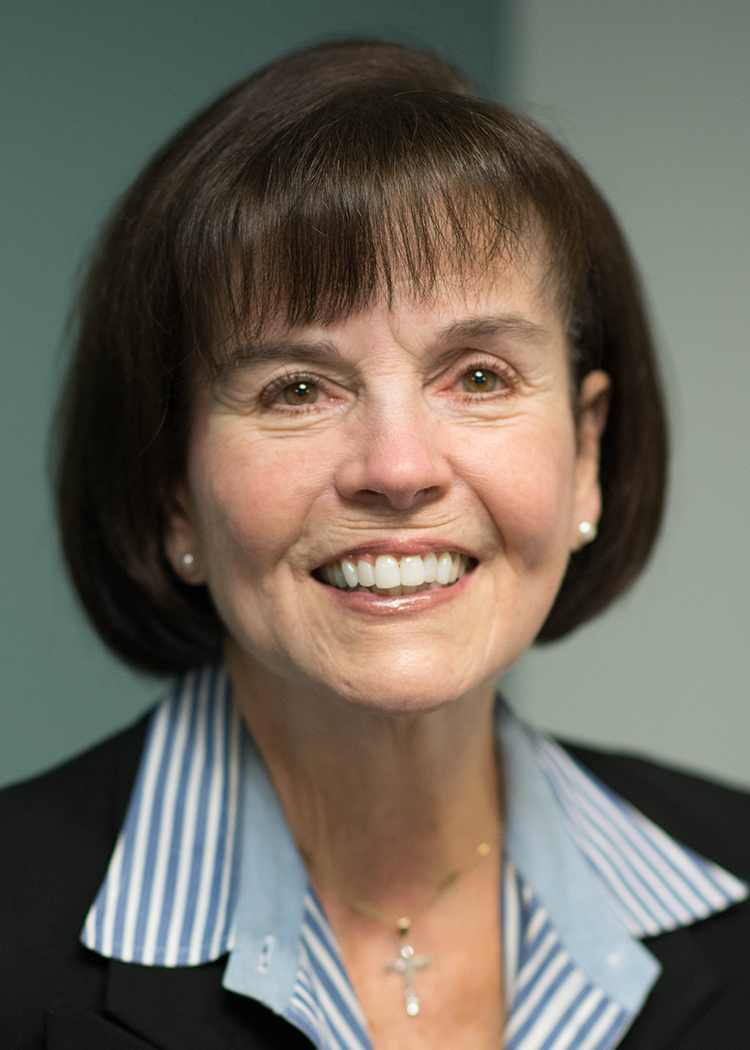 Vice President - Acquisition Strategy
Katherine Valltos is Vice President of Acquisition Strategy at Evermay Consulting Group. Ms. Valltos joins Evermay Consulting with over 34 years of federal acquisition experience both as an operational contracting officer and a senior leader within the Department of Interior's (DOI) Acquisition Management's Directorate, which is a full-service acquisition center serving not only the DOI but all other federal agencies. Ms. Valltos co-founded the Interior's GovWorks organization which later merged into the Office of the Secretary, Interior Business Center. Inter-Agency contracting provided Ms. Valltos the unique opportunity to reach across governmental boundaries to serve a diverse and dynamic client-base of over 50 federal agencies including both the DoD and civilian agencies.
Senior Vice President - Capture & Proposal Services
Ms. Cora Murphy is Senior Vice President of Capture and Proposal Services at Evermay Consulting Group. Ms. Murphy brings vast experience and outstanding achievements in capture management, business development, program management, and marketing. In her over 20 years of leadership experience in Federal information technology, she has a proven record in successfully delivering services, marketing solutions, and winning new business. At her most recent post, she established a training program at Capgemini whereby her team trained over 200 personnel in proposal management, proposal writing, and capture management leading to a 30% increase in proposal responses, contributing to a doubling of revenues in 2016 from 2015.
Senior Associate
Mr. Osthaus brings more than 20 years of government experience managing highly complex legislation focused on appropriations for the departments of State, Justice and Commerce. Mr. Osthaus concentrated on the State Department although he played a key role in appropriations for these other Departments, as well as the United States Courts and twenty independent agencies. Mr. Osthaus is an expert in appropriations and budget issues, having exercised major authority over $20 billion in annual spending. Mr. Osthaus annually negotiated appropriations issues with the Office of Management and Budget, the State Department, and Members of Congress.
Not only does Mr. Osthaus bring hands-on government experience, since retiring from the USG in 1997, Mr. Osthaus has worked as a advisor to both the State Department and to IT industry, seeking to do business with the
Department of State.
 
Senior Associate
One of the founding members of the Department of Homeland Security, Ms. Aarons has served in leadership positions spanning customs, immigration, counterterrorism, counterintelligence, and national security. She also served with over 42 U.S. Congressional committees during the mapping of DHS,
including appropriations and funding.
During her tenure, she directed the integration of national security and counterterrorism efforts across DHS and ICE and led ICE Homeland Security Investigations across more than a hundred FBI Joint Terrorism Task Forces. She served as a founding leader of the CBP National Targeting Center, FBI's Terrorist Screening Center and the ODNI's National Counterterrorism Center. Ms. Aarons also served as FBI Deputy Section Chief
for Terrorist Financing Operations Section.
Ms. Aarons led the effort to analyze, prioritize, develop and implement the first government-wide Terrorist Mobility Strategy, and was a pioneer/senior advisor for the Terrorist Identities Datamart Environment (TIDE) terrorist watchlist. She has led inter-agency surge teams, focused on training, capacity building and foreign counterpart coordination in support of Presidential policy directives for partners that included National Security Council, National Counterterrorism Center, departments of Justice, Treasury, Defense, and State. Her leadership earned her a reputation collaborative leadership with uncompromised integrity in the law enforcement community.
Ms. Aarons is a recipient of several awards, including a Presidential Commendation and Secretary of Treasury Award, and nominated for U.S. Customs' Agent of the Year. She has represented U.S. Law Enforcement interests to the intergovernmental Financial Action Task Force, established by the G7
to combat global money laundering and terrorist financing.